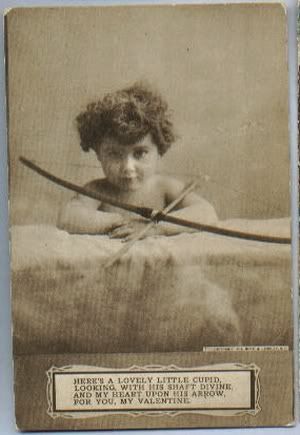 Okay, so it's not exactly the arctic tundra. But it
feels
like it. So I've been spinning and knitting a lot. I still have to check on the chickens and llamas and the one sheep and the batch of noisy guineas once daily, so I'm out in this wretched weather a lot -- usually twice a day, to make sure no one's water has frozen, plus it tends to evaporate quickly in this cold with the heated waterers going all the time, and to collect the eggs so they don't freeze. It's even been too cold to put my eggs out for sale. Feh.
But there has been spinning and knitting.
Some Spinning
One bobbin of Northern Lights and one bobbin of Llannie-llama and shetland.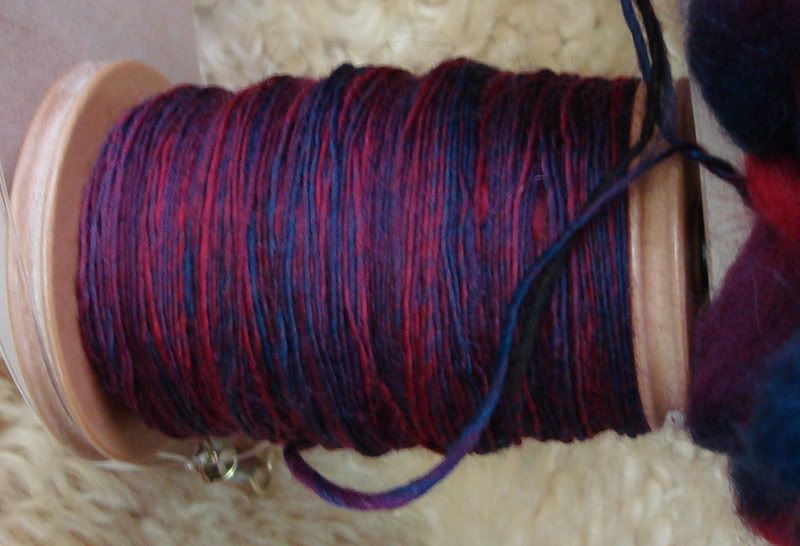 The Northern Lights colorway is called "Field Berries." Yummy.
Here they are plied together. It reminds me of those drawings you'd do as a kid where you'd put down colors with crayon, cover them with black, and then scratch off the black to make a drawing, with the colors underneath all glowing through the black. Love.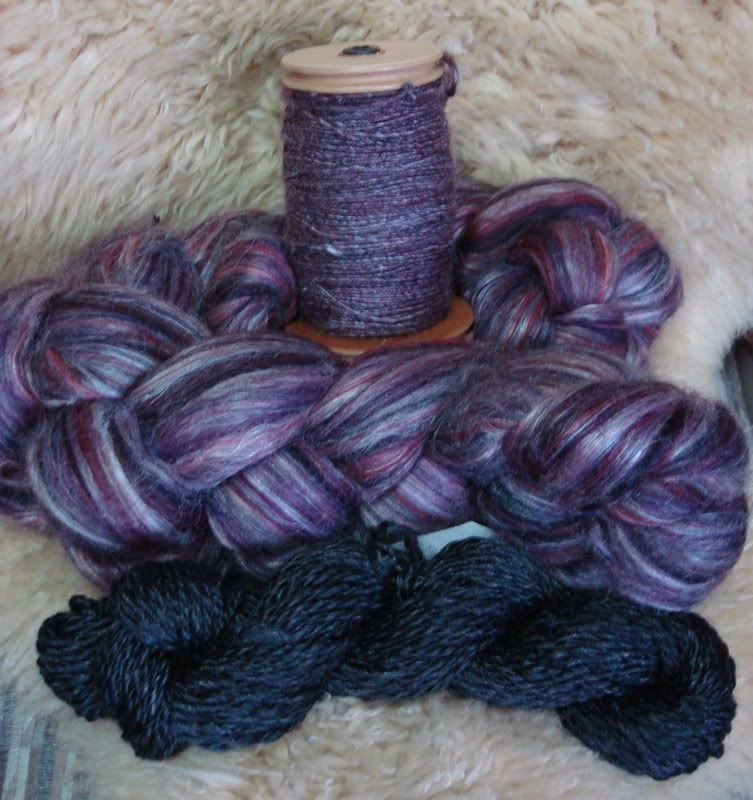 A bobbin of merino/silk and the merino/silk roving. I am completely enamoured of this stuff. SO soft. At bottom is a skein of merino/tencel in a gorgeous black/graphite colour. Luscious.
Close-up of the merino/tencel.
Some Knitting, with Spinning: The Mini Cardi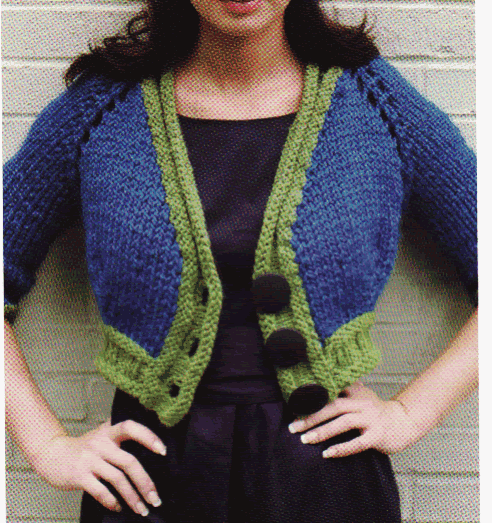 So I decided to make this Mini Cardi with some of my handspun from the pattern in Stefanie Japel's Fitted Knits book. It's a cute pattern, and didn't look too hard. Nice detailing, too. (This photo is on p. 51 if you have the book.)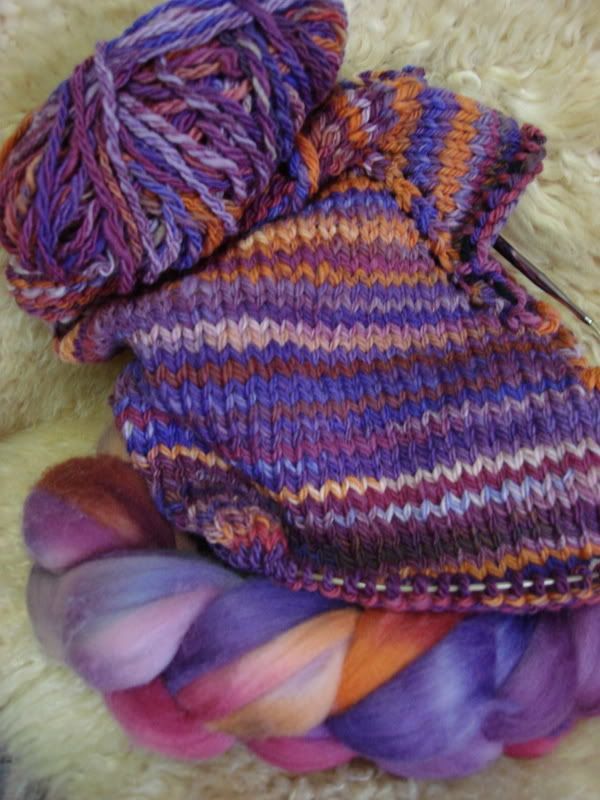 As I mentioned, I'm using the yarn I spun from the 'Shannah Rocks' merino dyed by my friend mysticleeme.
I spun a three-ply, but it's not quite as bulky as the pattern called for, so I had to spin some more.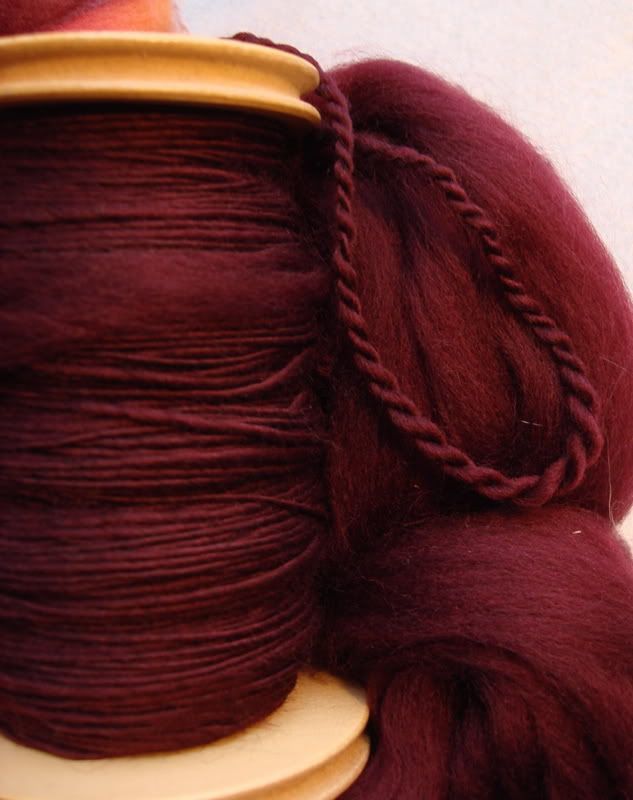 I chose a contrasting color for the edging.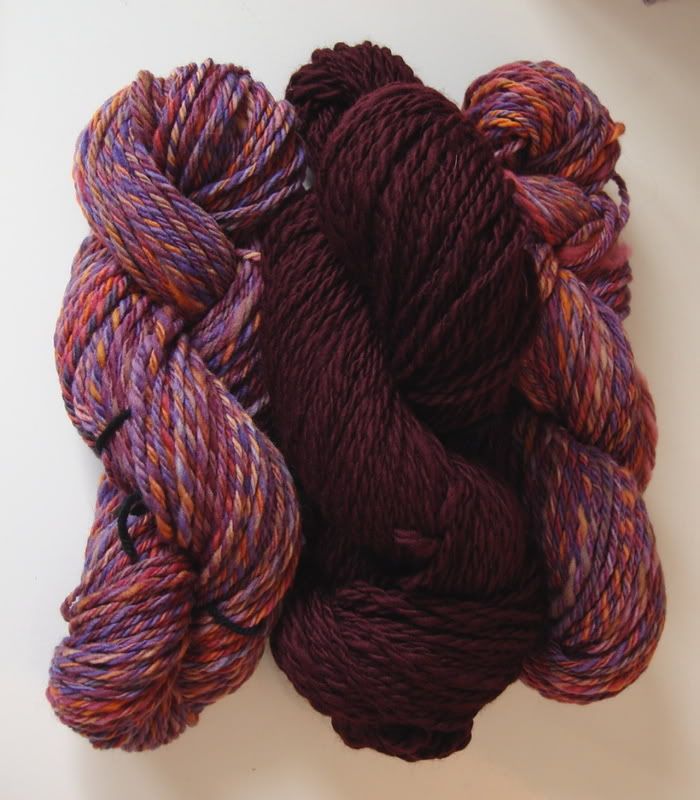 Here's the additional yarn I spun this week for the border and the sleeves.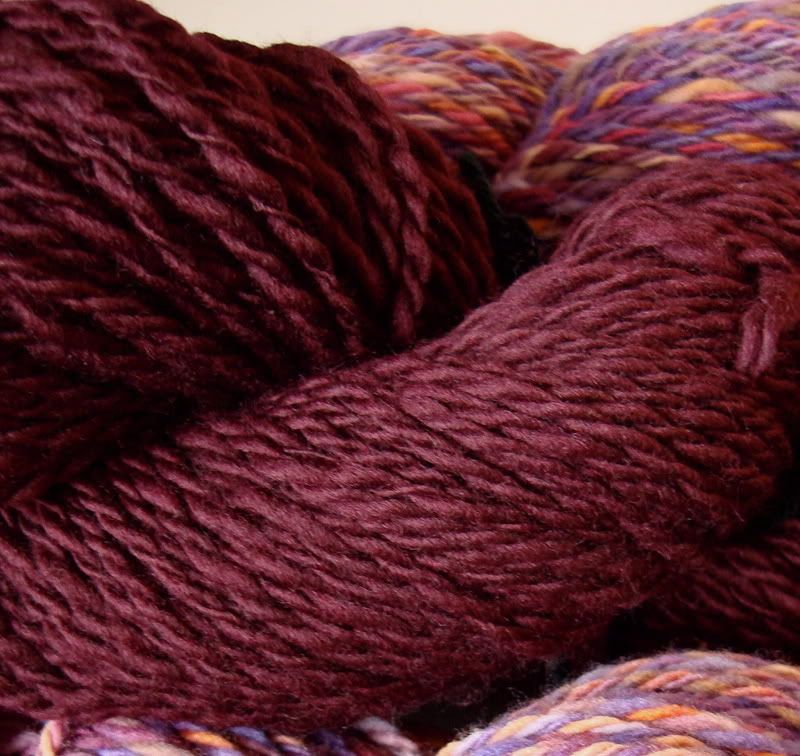 It's hard to photograph this color. Trust me, it really is pretty.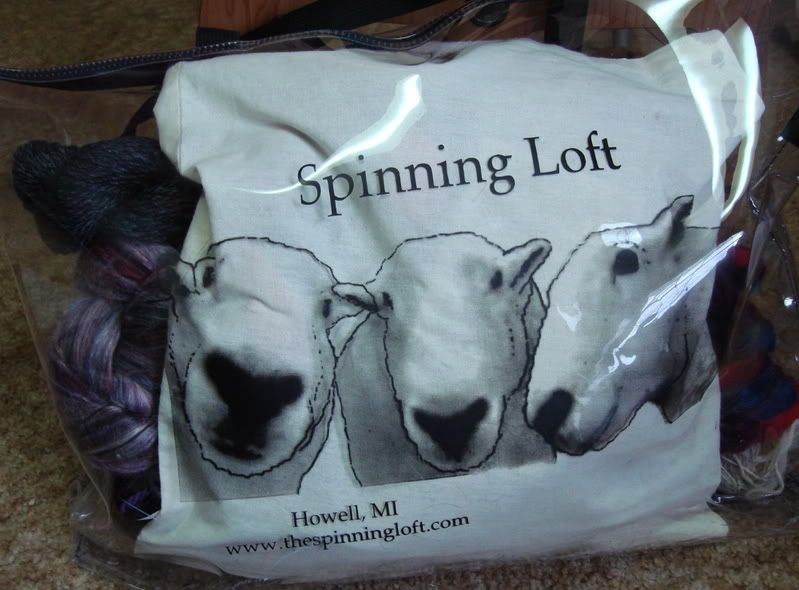 Finally, here's where I'll be this weekend. Woo-hoo!
Happy Valentine's Day everyone. Stay warm, and be nice to yourself today.