For some reason the winter is really wearing on me this year. It's our fourth winter in Michigan, and this past week it's been -6 degrees (-21 C), the wind has been gusting up to 40 mph (65 km per hour), and we've had well over a foot (30 cm) of snow dumped on us.
Mr. O'Kitten says he's not minding it so much. He recently extolled the virtues of the G.I. Joes of his childhood, and built them a snowscape on our deck with bridges and a long ski slope. Here are his photos:
Crimson Guard
Snake Eyes draws his weapon
Crimson Guard and Snake Eyes on the slope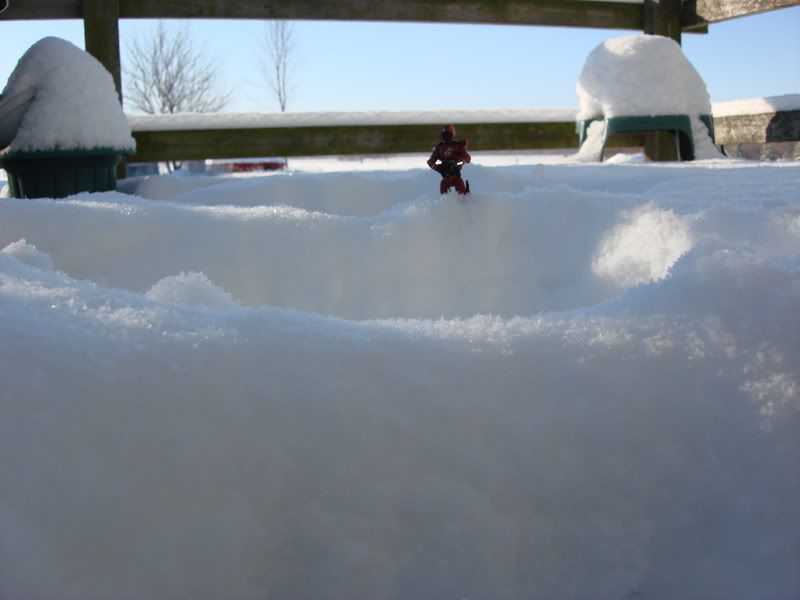 Crimson Guard crossing a snow bridge
Meanwhile, back at the Hall of Justice, I've begun knitting myself something with the handspun of that 'Shannah Rocks' colorway I've been so excited about. The pattern is a mini cardi from Stefanie Japel's Fitted Knits. More on this to come.