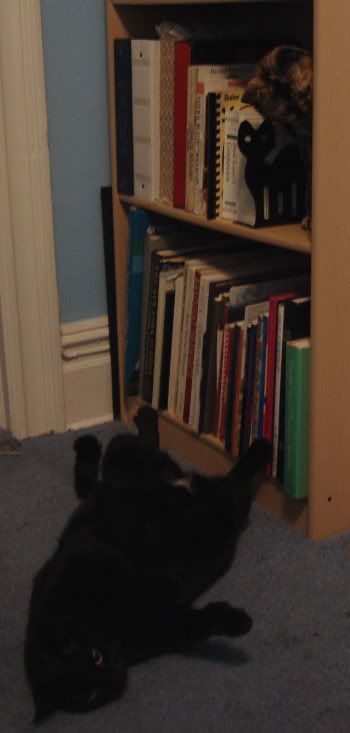 Emma has the high ground, Isis. I'd get up and move if I were you...
Meanwhile, back at The Hall of Doom...
Morgan is very fond of the bathtub. She likes to play in it, or she lies in wait and ambushes you through the shower curtains while you brush your teeth or do your other bathroomly things. It can be very startling to the unsupecting victim.
Morgan: Can't a girl in the tub get some privacy?
M: Just you wait until you turn your back on me, muahahahaha...