Mertis, Monster Hat No. 17

Mertis' favorite cartoon character is Snagglepuss. She is fascinated by marsupials and collects kaleidoscopes. Her secret disappointment is that she has never been able to solve the Rubik's cube.

Yarn Lust BFL, KPPPM, and silk (which you can't see so well, but her nose is silky pink). I swear the magenta made it almost impossible for my camera to focus. Go figure.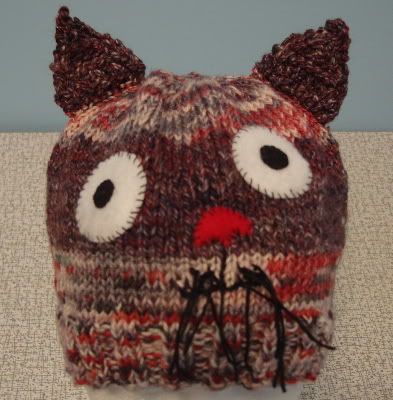 Veatrice, Monster Hat No. 18

Veatrice is a real night owl, and will keep you up until all hours watching late night talk shows if you're not careful. She likes astronomy and star-gazing. All-night diners are favorite haunts. It may be best to let her sleep in after a long night out.

Yarn Lust merino and tencel-merino and some of my own handspun merino-tencel.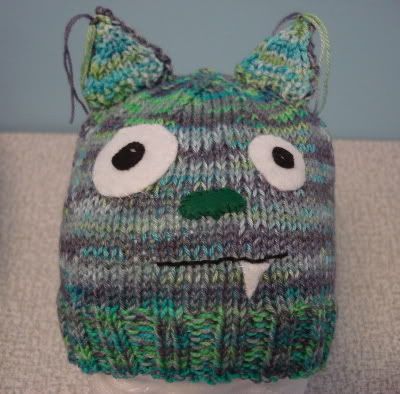 Agamemnon, Monster Hat No. 19

Agamemnon enjoys board games, especially backgammon, pente, and go—largely because he likes the little stones with which you play. He's generally the indoor type, but can be persuaded to go on long walks and is particularly fond of forest paths. Just don't try to feed him mushrooms.

Yarn Lust BFL and tencel-merino and some KPPPM.
Get your own Monster
here
. (See what I did there? Smooth, right?)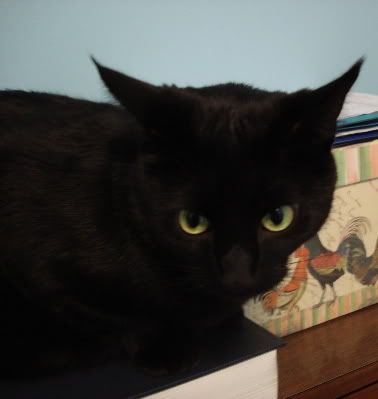 And this interests me because--? Well?
Are there snacks in it? Nip? Anything?
Then just wake me when it's over.