In Our Backyard
Apparently, there are nearly 200 different species of birds identified each year
in Prospect Park
. Imagine! That's a lot of birds passing through the middle of New York City. Over the past few weeks, Mr. O'Kitten and I have been fascinated by an all-white pigeon mingling with the other birds in our backyard. At first I thought it might be an albino, but I can't tell whether or not it has red or pink eyes.
I like to think of every New York City block creating an enclave of wildlife, with its gardens or greenery, birds, cats, squirrels, mice and other critters living in a little ecosystem almost unto itself.
Almost

in Our Backyard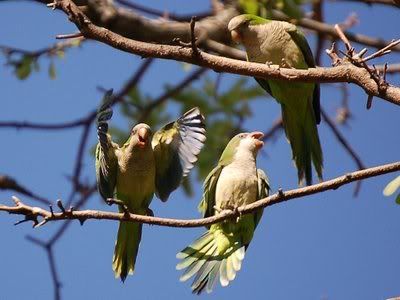 Then last night on the news there was a bit about wild monk (or quaker)
parrots living in Brooklyn
.
Made in Our Backyard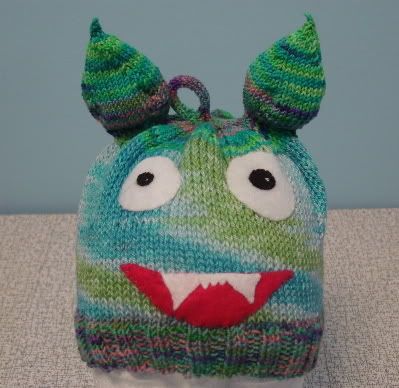 Lucy, Monster Hat No. 16
Lucy likes trains, Abby Cadabby, snow, and books. When she grows up to be a big monster she thinks she would like to be a bus driver, an astronaut, a baseball player, and a fairy princess.
Lucy is made of KPPPM and
Yarn Lust
tencel-merino 50-50 sock yarn.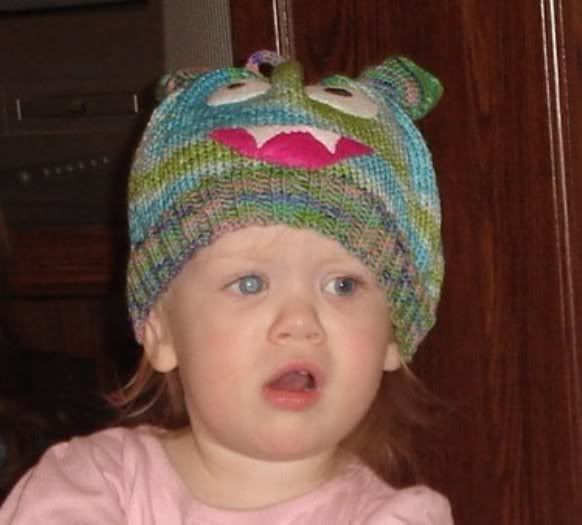 Lucy and Mackenzie, who is now two.
Bonus Material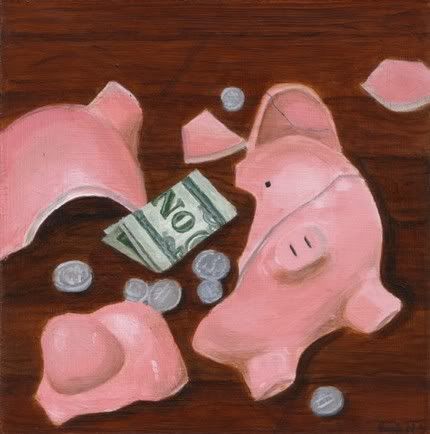 Broken Piggy Bank by Veronika Nagy.

Make a monthly spending plan -- new at The Money Shot.