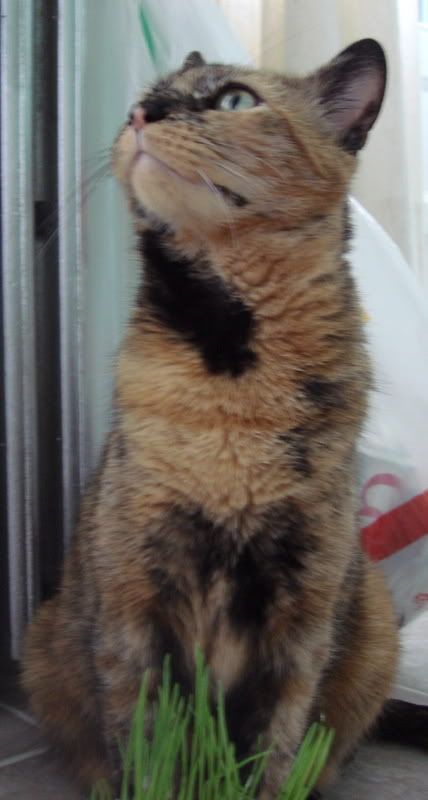 Even city cats get a bit of greenery around here.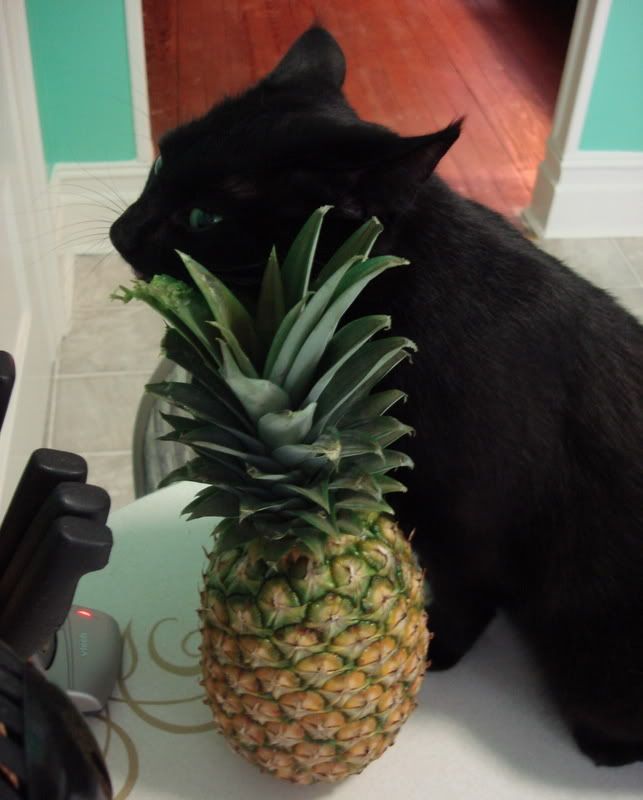 For ever-intrepid Isis, it was the top of a pineapple. She happily chewed up several of the leaves before Mr. O'Kitten took it away from her. Kind of reminded me of Chaos' adventure with a zucchini--of which he was highly suspicious, convinced it was some kind of cat-devouring monster. Isis is far more trusting (or just dimmer, hungrier and far less analytical).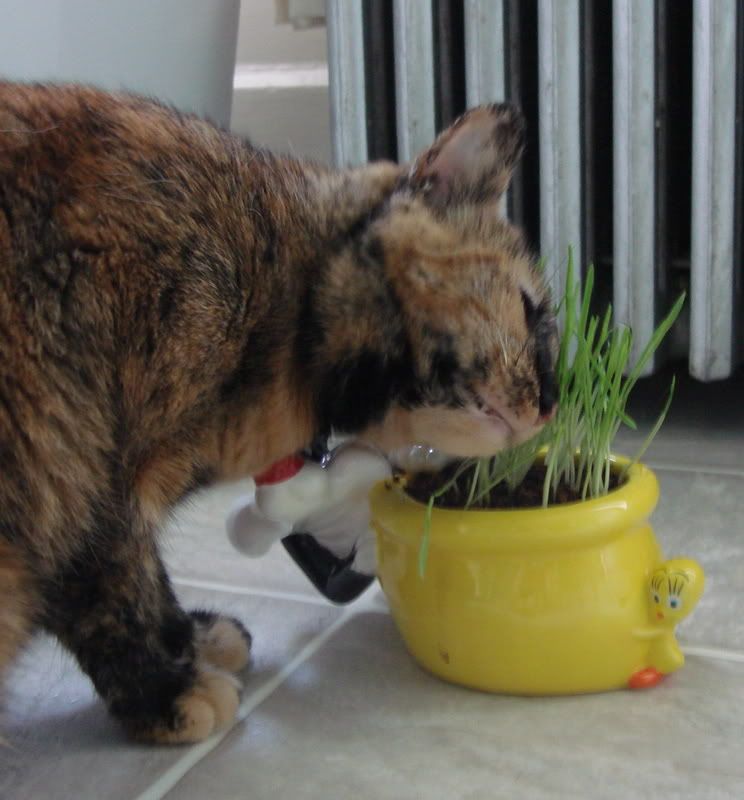 Emma quickly discovered the chia planter of cat grass we were growing for cat grazing.
Mmmmmm...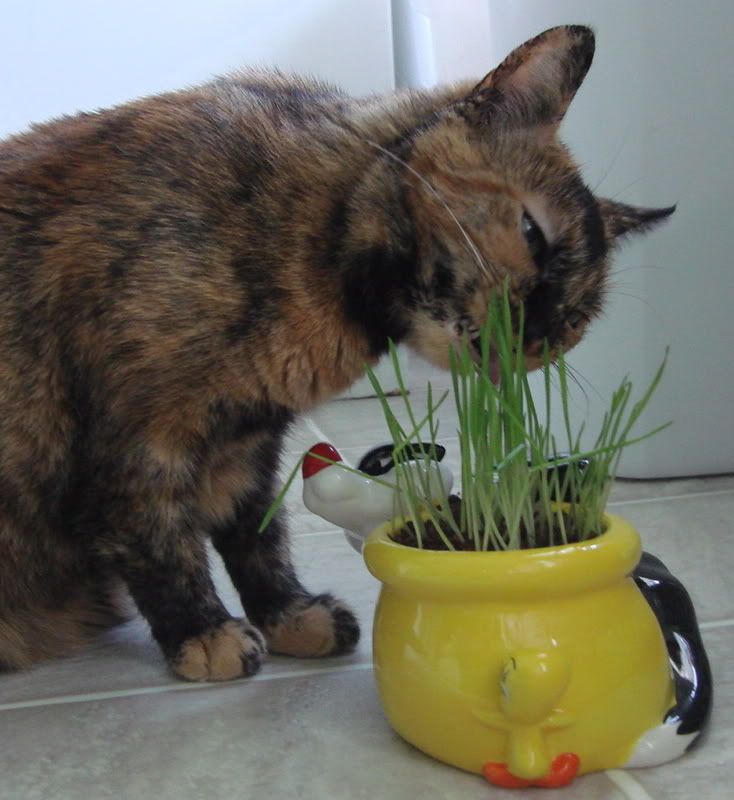 [gnawgnawgnaw]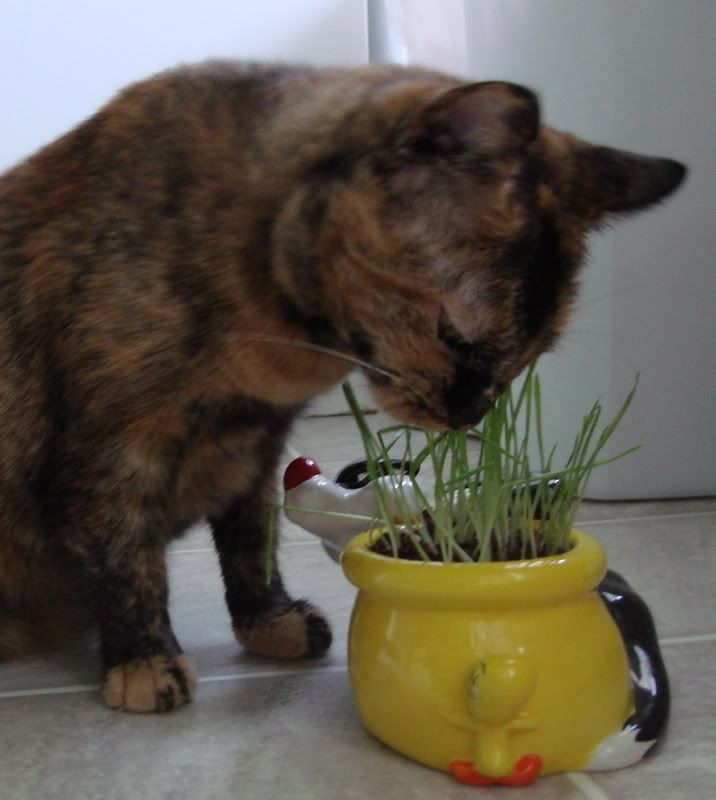 Sniff sniff...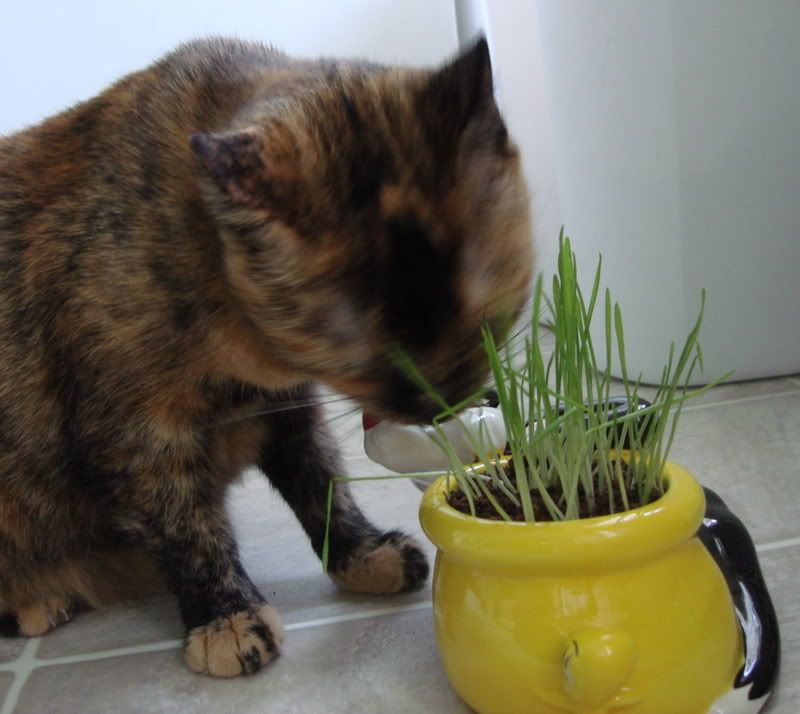 [Slurpslurp]
Lick...lick...lick...
After a nice grassy snack, everyone needed a nap...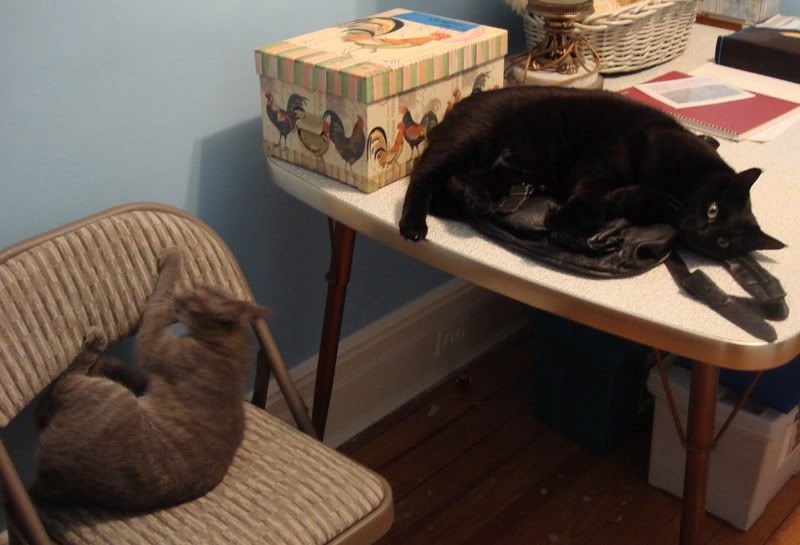 ...except for Morgan, who had a nice wrestle with a folding chair...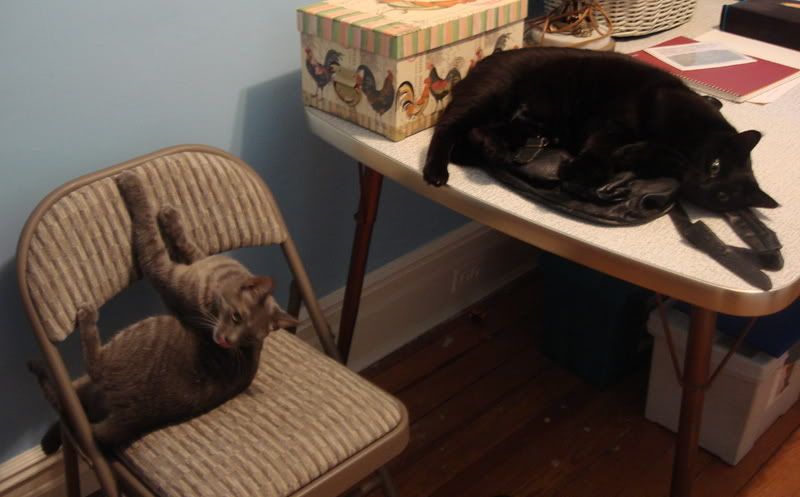 ...and me, on this here machine that had caused so much anguish. But isn't it adorable? And in the end, it wasn't even the Mac's fault. So we can rejoice, one and all!