Isis has really worked over the cat grass. She is quite the predator.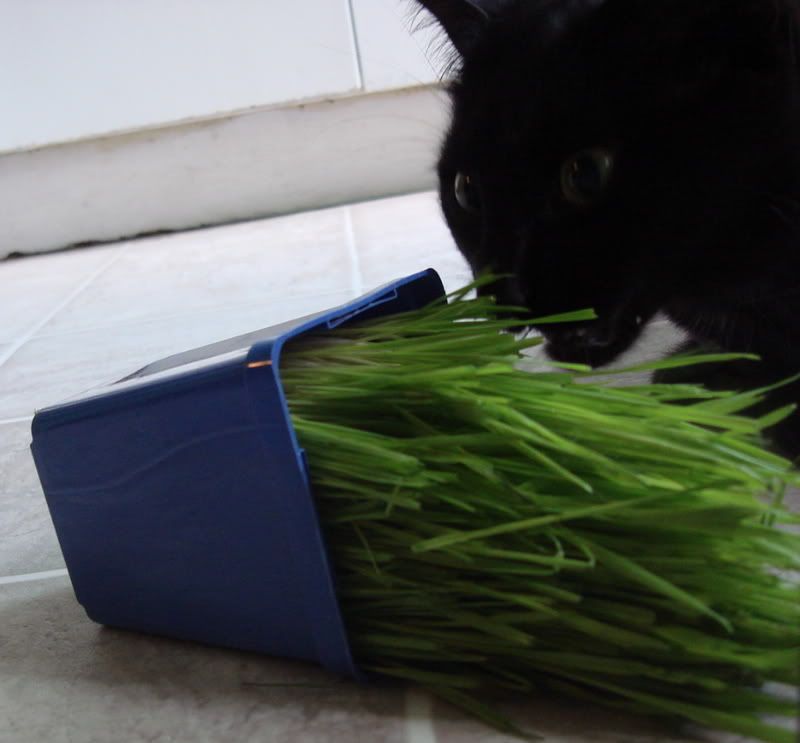 She grabbed a huge chunk of the poor hapless greenery and dragged the entire pot across the floor.
I don't expect this pot to survive the abuse much longer...
Thanks to
StumblingOverChaos
, I have a new obsession,
moderncat.net
-- a website devoted to "modern design for living with cats." It's not a store or sales site -- it's a review of all kinds of cool and fascinating cat stuff. Since some of the products are a bit pricey, I especially like the
DIY section
. Not that I'm that ambitious, it just makes me feel like there are things within my reach and I like to fantasize about making things
like these
.
Then again, there are affordable yet lovely items, like the sisal
Dream Curl
, which is only $30. Very tempting...
I really should stay away from this site; the girls are plenty spoiled already.
Contemplating her next assault?