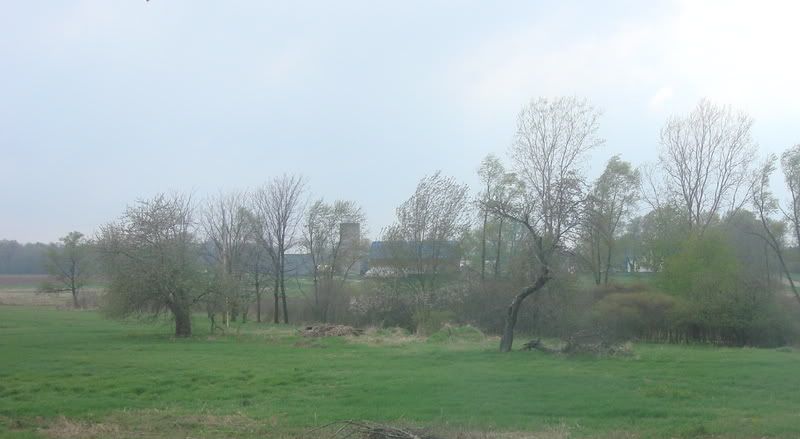 Well, once again you haven't heard from me in awhile. I swore I'd stop complaining about the weather, and it is giving me far less to moan about, but I haven't really had much else to offer up except a severe winter hangover, a healthy dose of lethargy, and a nice side dish of depression. Not a very pretty picture, really.
Here's evidence that spring is on it's way, though it is utterly failing to make me feel any better whatsoever. See the little leaves starting?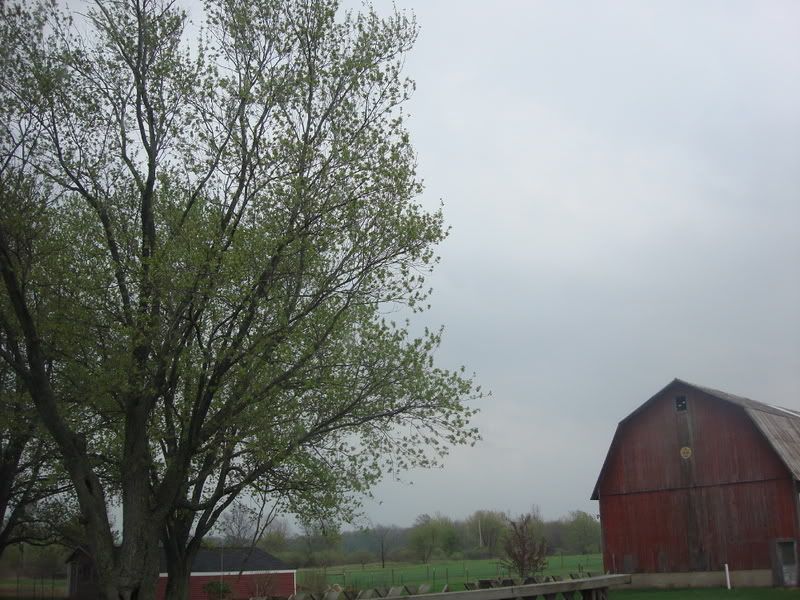 But there has been some knitting. My mother-in-law asked for a baby sweater for a shower she's attending in June. I found this pattern in Ros Badger and Elaine Scott's
Little Badger Knitwear
. It's supposed to be done up in cotton, which would've been nice, but since I had acrylic left from the Log Cabin
baby blanket
I recently finished, that's what I used. (Hey, it's washable, machine-dryable, and still soft.) I think the Quaker Rib is kind of cute.
Front. I stil have to attach the second sleeve and knit the neck/button rib.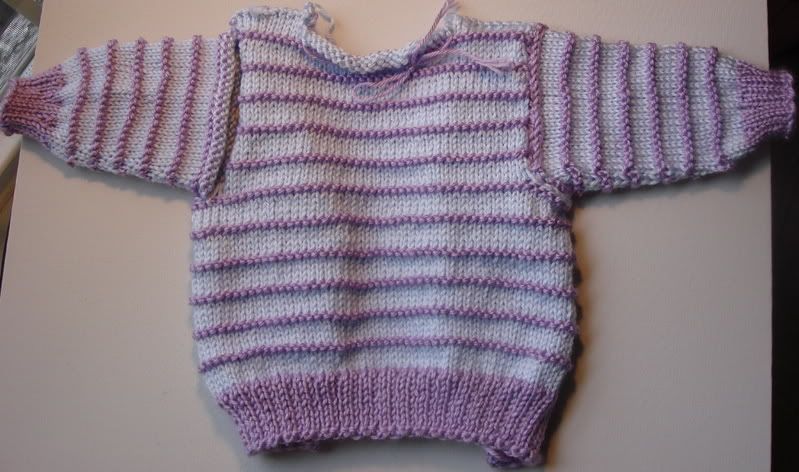 Back.
Then there's this seasilk camisole, which I
started last August
, quickly knit up, and then abandoned when I got to the straps. I loathe I-cord, wasn't sure I had enough yarn left to knit straps of I-cord, weighed out other possibilities for straps (ribbons, spin something else, etc) ... but I finally got it back out last week and knit flat straps for it (which curled up and look like I-cord anyway).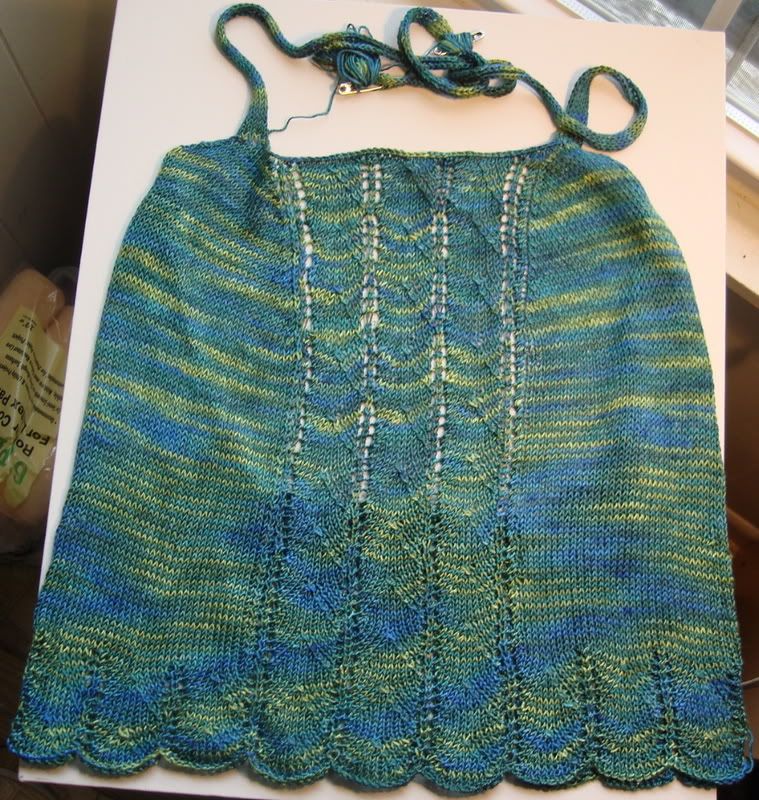 The (free!) pattern is Carrie Bostick Hoge's
Lace Nightie
from Interweave Knits. I just shortened it into a cami so I'd have enough yarn (100g/400m) -- this luxurious Hand Maiden
Sea Silk
(70% silk, 30% seacell) that my
PRGE
Pal
sent me last year. This yarn is gorgeous and has a lovely drape. It was a joy to work with and washed and blocked beautifully. I highly recommend it. It's simply beautiful.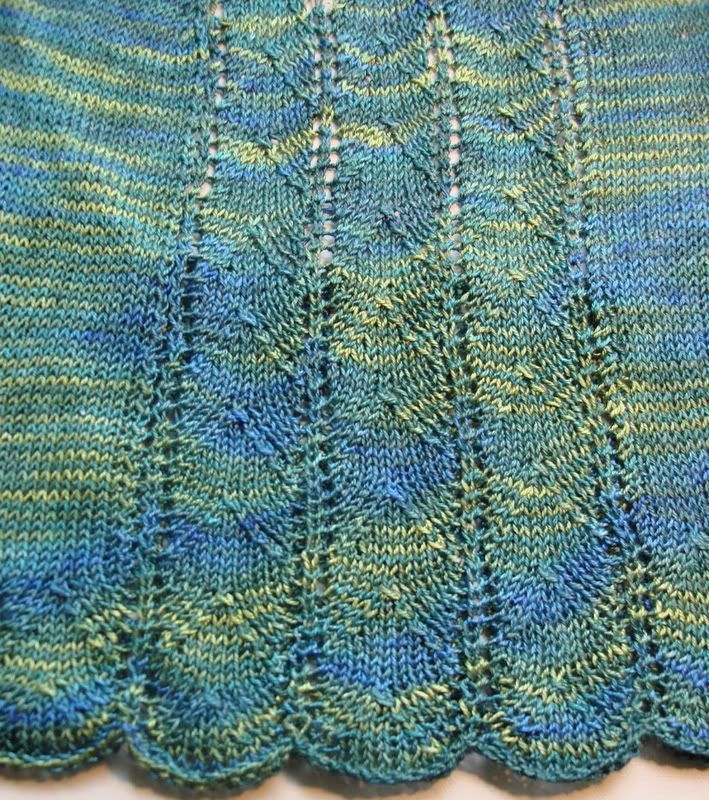 Now I just have to attach the straps...hopefully that'll take less than 8 months.