Big, Little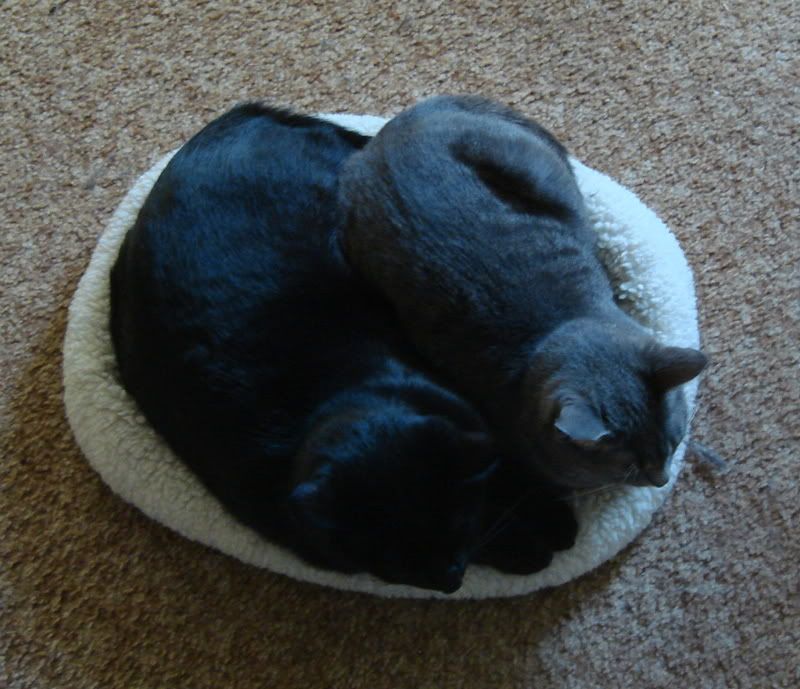 I finally got a photo that shows how much bigger Isis is than Morgan. I would say it's a ratio of about 2:1; or, two Morgans would be required to make one Isis. Yes, Morgan is a small cat, but Isis is indeed rather large.
Sock Monkey Socks
I've been trying to stave off despair by knitting, but even that isn't working very well these days.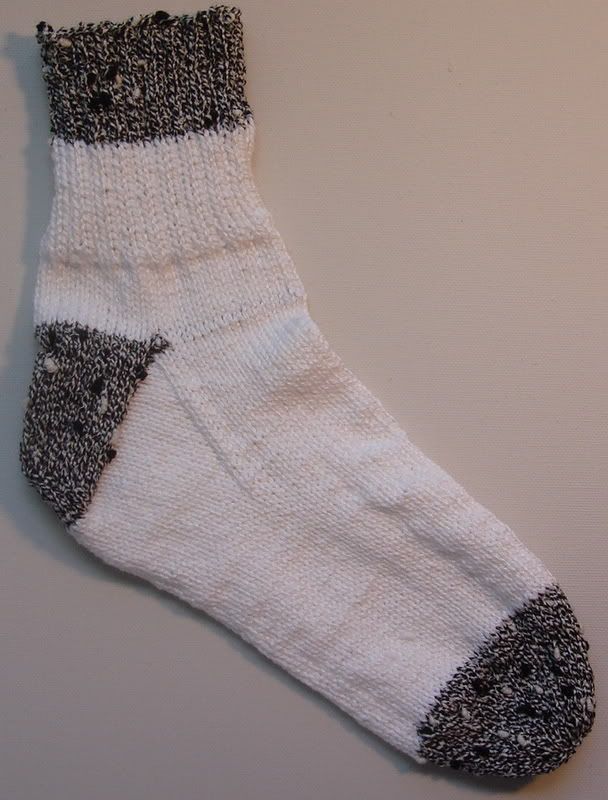 I'm using mercerized cotton in the hopes of turning out a pair of summer socks. The darker color makes it look like a sock monkey sock.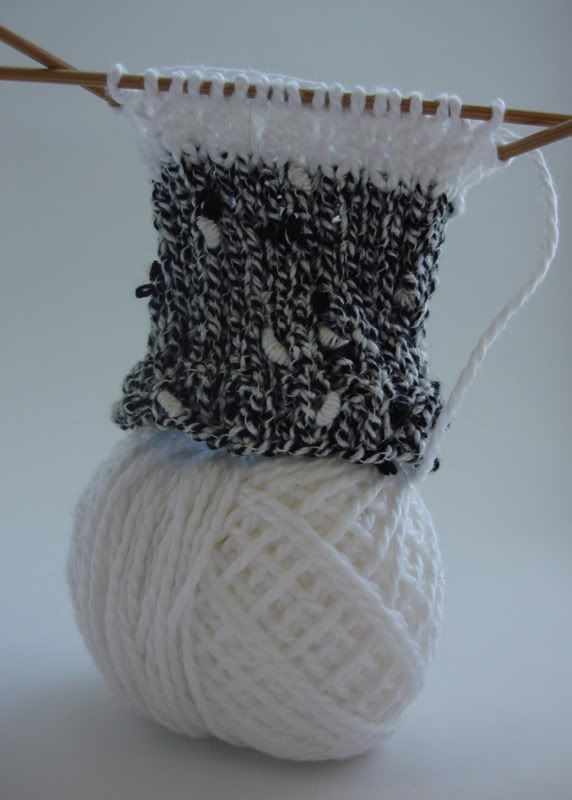 In Which Mr. O'Kitten Gets a Head Bath
You may recall me telling you recently that Isis gave me a head bath. Shortly after that she gave me another that lasted over half an hour. The following week she gave Mr. O'Kitten a similarly lengthy washing. Now, the ritual has been caught on film.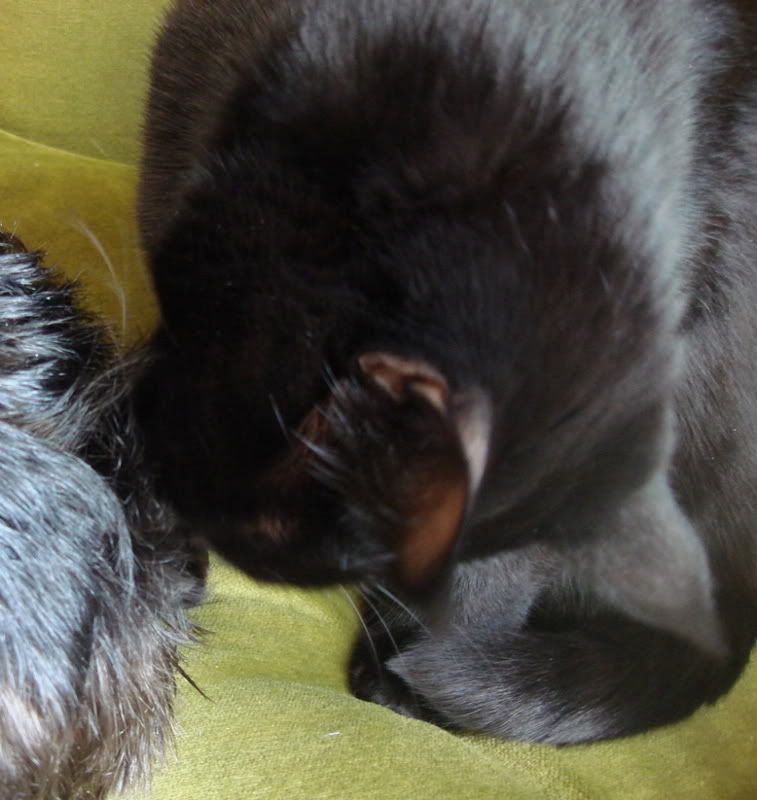 Here Isis thoroughly works over a section of Mr. O'Kitten's hair and scalp. She is extremely vigorous. You'd never get such fastidious attention in a salon.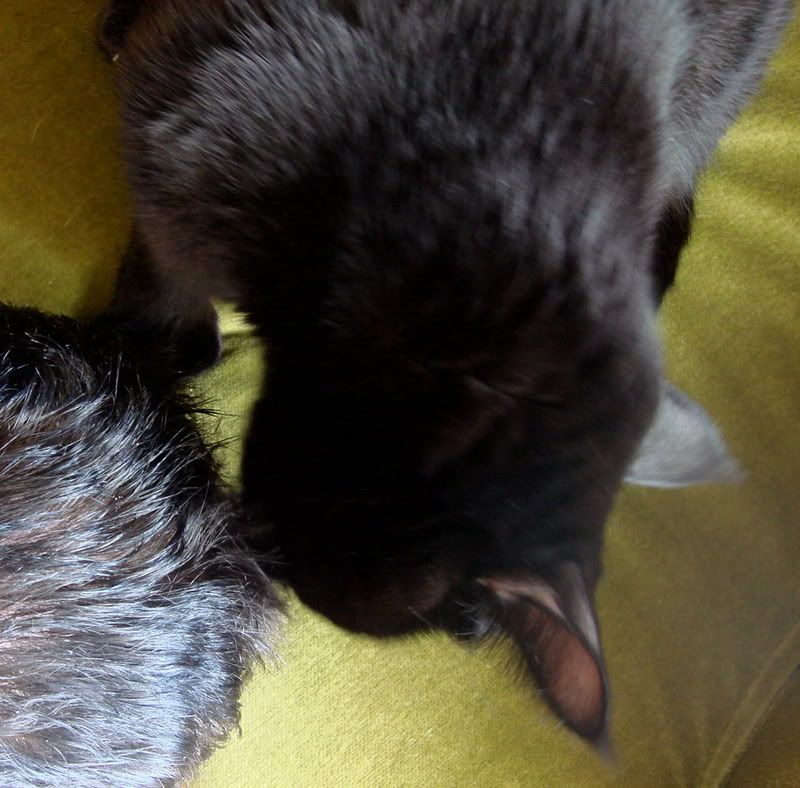 Although the Isis treatment is occasionally a bit painful, few bipeds are so lucky as to experience the full feline grooming ritual.