Lani
mentioned that she wanted to do some mindless stockinette knitting since she's had so little time to concentrate lately. I myself have needed mindless mostly-stockinette knitting lately and now I can't stop making these darn washrags. (They're very soft and absorbent though; I've been washing my face with the
skully one
.)
At left is
Skully
, v.2. Thought I'd try him in two colors (Sugar'n Cream soft ecru on jute). My first attempt at carrying color across the back of something. Awkward! But it doesn't look too awful on the reverse.
I found many more washcloth patterns
here
. Just search for "dishcloth" and you'll get 164 results (okay, some of them are pretty awful, but Black Rayne's patterns are in there, and so are some other good ones, like
this one
, seen the in top photo (center in soft ecru, and at right in jute). I liked the pattern because they're not cutesy hearts, but very simple lace. Would make a nice scarf as well, or detail for a skirt or sweater, maybe, or on stockings...
So all you need for a dishcloth is some cotton yarn, and
Sugar'n Cream
is maybe $1.35/ball (try eBay if your local megamart doesn't have it). You can get maybe 3 dishcloths (or 2 larger facecloths) out of 2 balls. You really should check out the color scheme on Lily's website. Plus, they have a pattern to make a
bath mitt
, although I didn't sign up to be a member to get the pattern. (Wonder if I'd get a t-shirt if I did? Doubtful...)
This logo would also be great on a t-shirt. I think we need to campaign Lily to make one.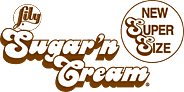 And if you're sick of this "dishcloths are the new black" craze, there's that Mason-Dixon baby bib pattern. All stockinette, by the way. In fact, I think all the Mason-Dixon patterns are pretty much purl-free; I believe it says somewhere in their book that purling is for fancy folk, or something along those lines. (Me, I like the purl, but whatever. You can indeed make nice things without it, although I was skeptical at first.)
But don't buy the Mason-Dixon book. The baby bibs, much like the warshrags, are very addictive. So easy you take one look at the bib pattern and you have it memorized, and since it only takes one ball of Sugar'n Cream, you just never want to stop making them. And I know absolutely nuthin' about no babies. Nada. Niente.
They should have a 12-step program for this.
"Hi, my name is O'Kitten and I'm a Sugar'n Cream-a-holic. I'm powerless over this cheap cotton yarn and it's making my life unmanageable.
"What, these? Oh,
these
needles…well, yes, I
was
planning on using them later. Oh no! You want me to surrender my needles? Maybe I'm not quite ready for this program just yet..."
I think I'm going to turn
this pattern
into a placemat next. Here it is in warshrag mode (almost finished):
Someone please stop me.
Can't. Stop. Knitting.
But it's helping alleviate my stress and relieve the sad...
Here are the ones I liked if you don't want to go through all 164:
** Blackrayne's
batty dishcloth
** Blackrayne's
skully dishcloth
** Blackrayne's
punkin dishcloth
-- ok, he's a little funny, but I like him
**
shamrock dishcloth
**
fern stitch dishcloth
-- simple lace pattern
**
dragonfly dishcloth
-- well, if you like dragonflies, that is
**
flying geese dishcloth
-- nice quilt-inspired design
**
illusion kitty dishcloth
** Blackrayne's
kitty dishcloth
**
heart dishcloth
-- not a cutesy heart, the one shown above
**
apple motif dishcloth
-- see work-in-progress above (thanks to Dee for tipping me off to this one)
Postscript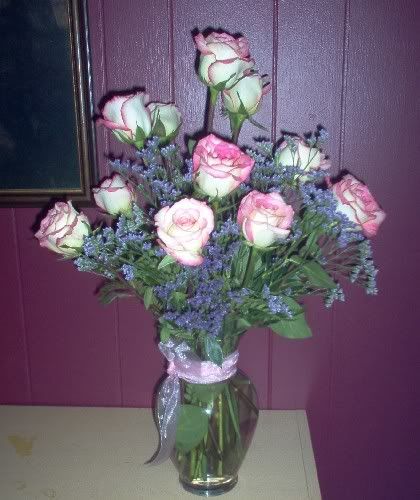 I got these today. Thank you,
Glaistig
!