I just got my new issue of
Bust
today (fyi fiber-lovers, Debbie Stoller is the editor). I love this magazine--it's got crafts, interesting interviews, book and music reviews, just lots of fascinating stuff.
Anyway, there's a particularly compelling article "Newborn Free" (by Judy McGuire) about women who choose not to have children. Women who (like me) may--in fact--not even have any desire whatsoever to have children.
I'm 38. About five years ago my biological clock went off. It chimed for all of about two months, then promptly stopped ringing. That was it. I have no more desire to have children than to have all of my teeth extracted with rusty implements and no anesthesia.
Don't get me wrong--I'm not one of those child-hating people, and I greatly admire people who
are
parents. Frankly, I've no idea how you do it. It seems to me the hardest, longest, most grueling job in the world (even if parents say it's also the best and most rewarding). Hey parents--I give you credit!
Somehow I've just missed out on having the child-bearing urge. And thank goodness...because as a recovering alcoholic and bipolar person, I don't have the greatest genes to pass on. Not to mention that going off my meds for the term of a pregnancy might not be the greatest thing in the world either.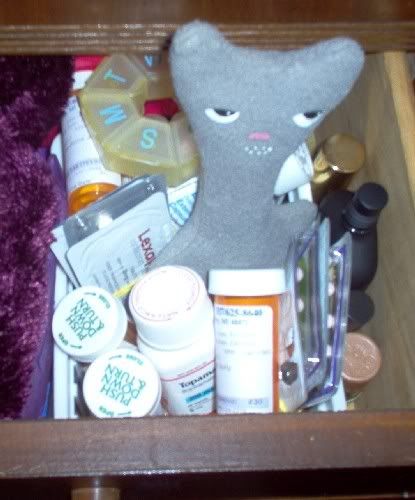 Along these lines, from the
Bust
article:
"Recent scientific studies have shown that the urge not to procreate might be biological--just like homosexuality or the ability to curl one's tongue. A 1998 study published in the journal
Nature Genetics
found that female mice lacking a certain gene were lousy moms and inept nest builders."
Think those are the mice that eat their babies? (I shudder to think...)
Ah, well. I'm not trying to get all political about it, I just found the article thought-provoking, and sort of reassuring in that "I guess I'm not the only girl with a broke biological clock" kind of way. (If there's a baby and a kitten in a room, guess which one I'm gonna pick up?)
Although no one would ever say anything about it, sometimes I feel badly that my parents will only have furbabies for grandchildren (I'm an only child). But we do lavish the furry ones with lots of love and attention, and I know--I've always known--that I was never destined to be a people parent (at least to my own birth-babies) in this lifetime.
And that's okay with me and my four-footed family.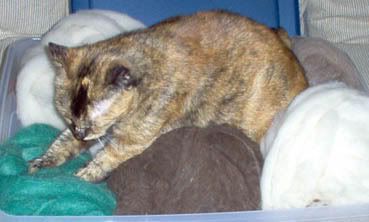 Emma Fife Peale
Isis Kyle and Morgan Freeman LeFay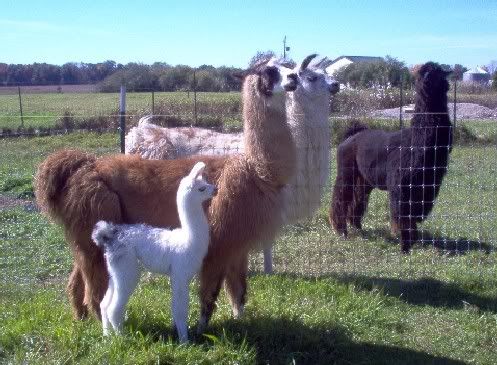 Pepper, Lacey, Graty, and Llannie
Does this girl look like she'd eat her own children? (Really, she just wants to have kittens.)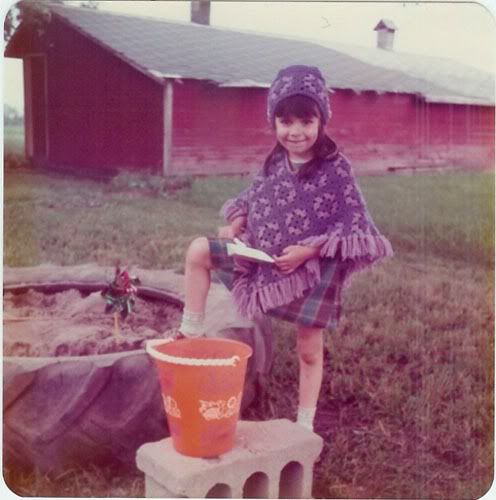 P.S. Yep, this is the same hen house you saw in yesterday's post.
P.P.S. Funny buttons (for the childfree and/or not easily offended) can be found
here
.