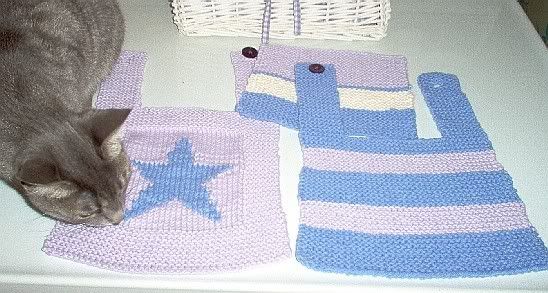 Now that my sister-in-law's baby shower is over (it was today, back in NYC) I can reveal to you what I made a couple weeks back. Yes, more Sugar'n Cream goodies--two bibs and a little washcloth made up of the leftover yarn bits.
The colors are S'n C Cornflower Blue, Sugarbabies Baby Lilac, and a bit of what I think is soft ecru.
Not a spaceship after all (which reminds me, I also finished my Alien Illusion/Space Armada scarf, but didn't photograph it yet)--but a spaceship for Gort is a really cool idea...wonder where he'd go? Hmmm...