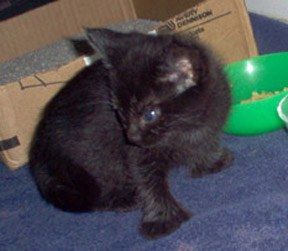 Welcome Isis, the newest member of our little family.
She was born on March 25th and joined us Tuesday night. She is mostly black, with a white star on her belly and some white eyebrow hairs and white "fun fur" on her legs and forehead. She has extra toes on her front paws, just like her mama. I think cats are working on developing opposable thumbs.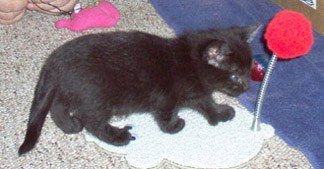 Isis has lots of toys and is looking forward to learning to knit.