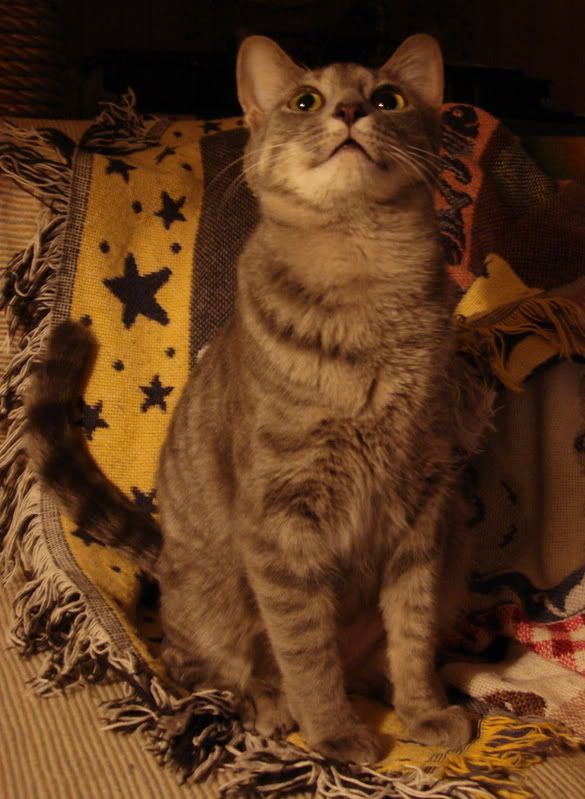 Isis the Imperious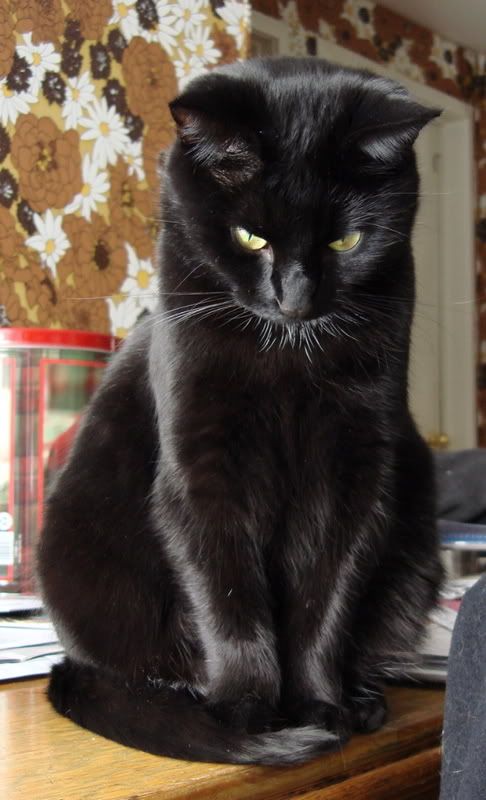 Isis has been fondly dubbed "Largest Thing in the House."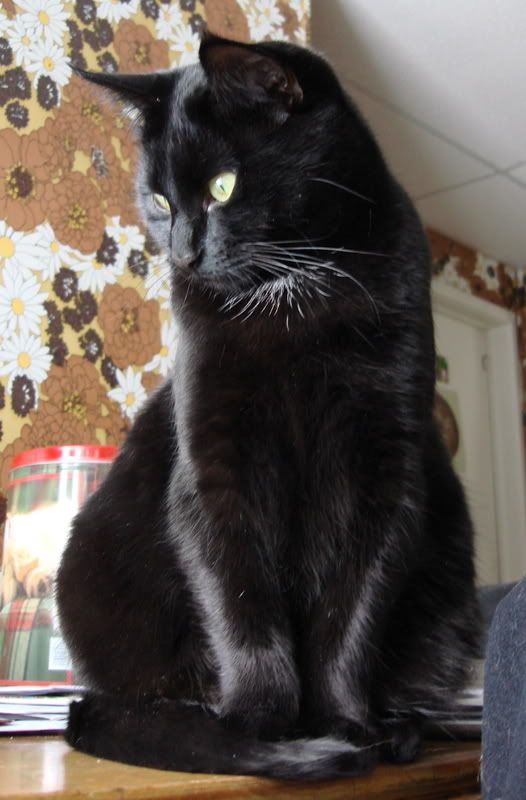 As you can see, she has turned into quite an enormous House Panther.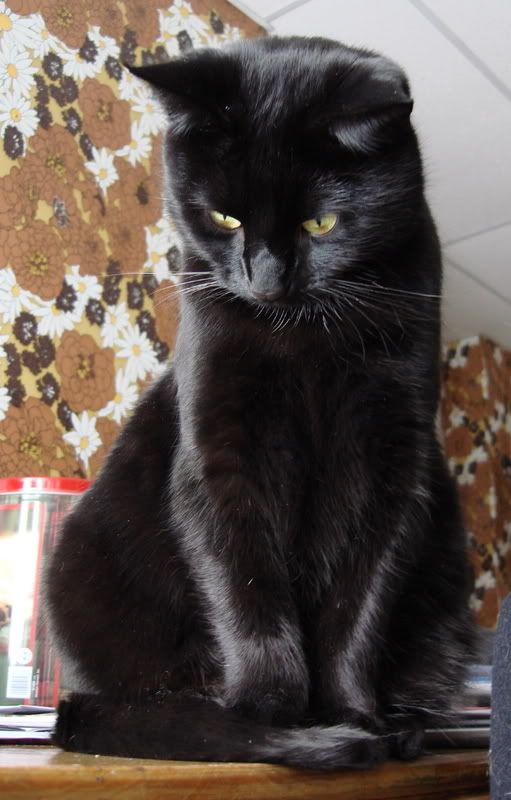 Here she is on the kitchen table...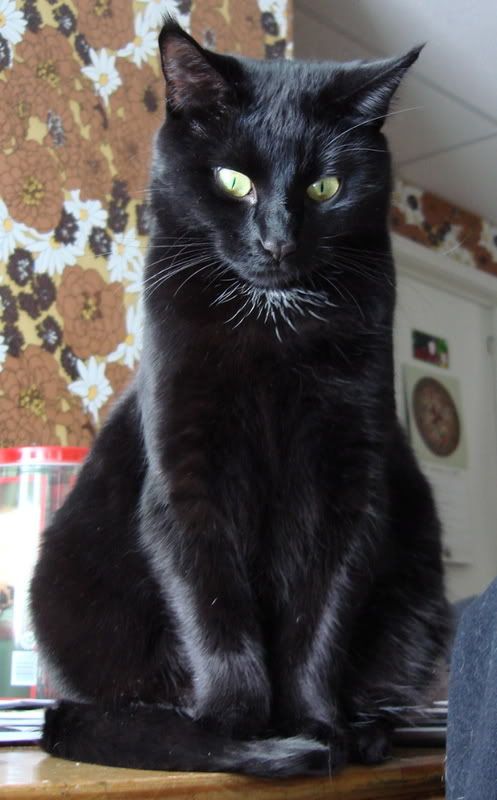 ...glaring down on us with an imperiousness that is usually reserved for Queen Emma.
Cats Like Roving
Meanwhile, Morgan was voted (only by Mr. O'Kitten, I should add, as I abstained from the polls) Best Cat in the House. I think she got the nomination mainly because she only gets into trouble quietly and stealthily--which Mr. O'Kitten says is only further proof of why she is The Best Cat.
Here she is--not climbing in all the kitchen cabinets, opening upopened bags of cat food, or knocking over houseplants--but rather nesting in the llama-wool roving I was in the process of spinning. Ah, so endearing... [More Morgan below in my egg cooler.]