Aside from a bit of snowy window-gazing, Cat Snow Day looks pretty much like any other day.
Where's Isis? Can you find the cat in this picture?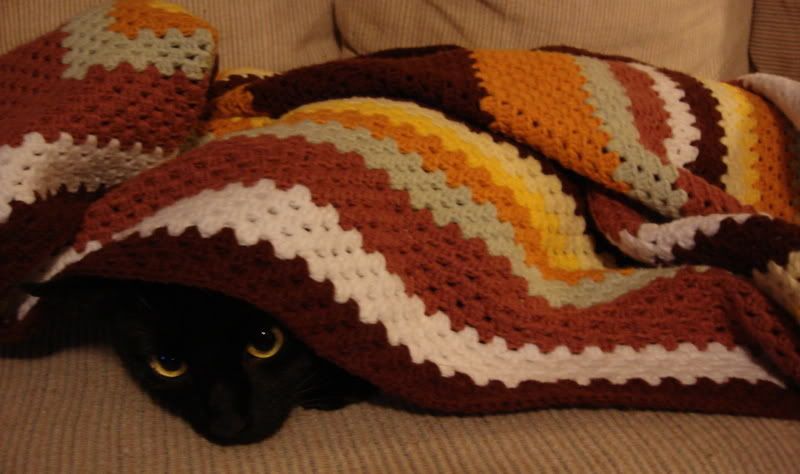 There's Isis! She's very goofy. She loves to lay under blankets.
Emma also has a new hiding place.
Morgan napping.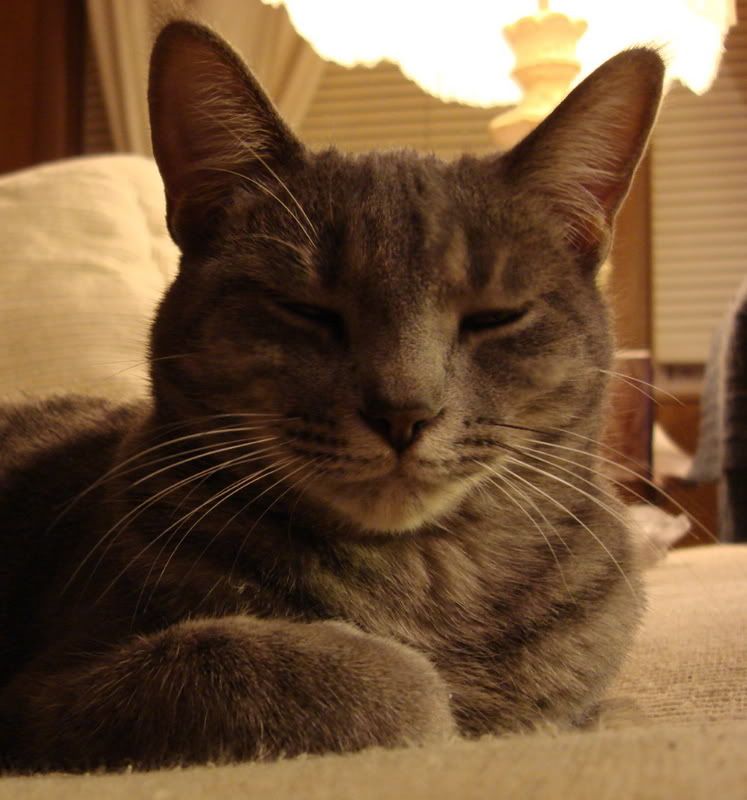 I swear she always looks like she's smiling.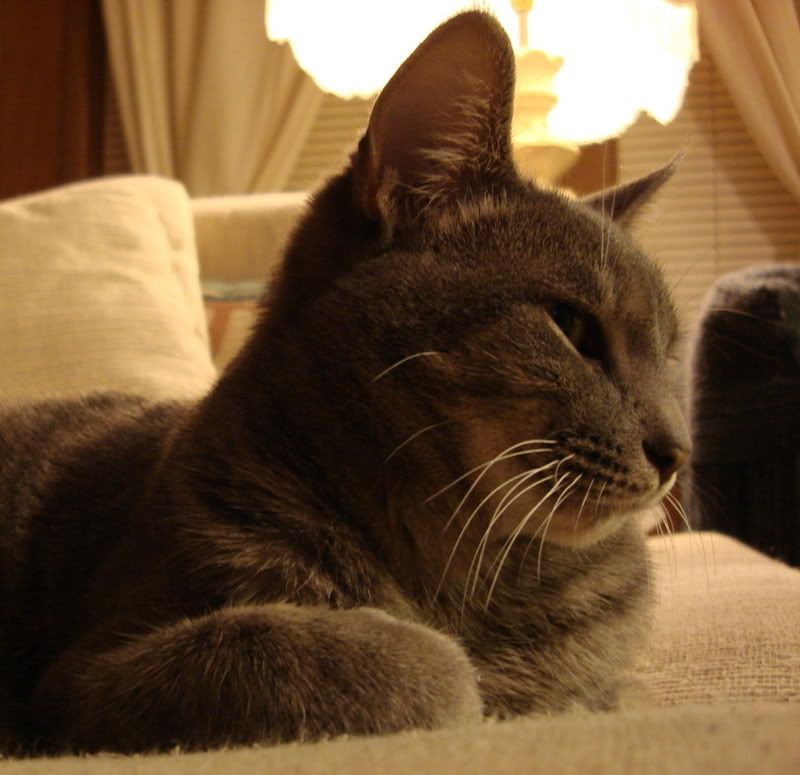 Isis taking a bath.
It takes a lot of work to stay this sleek and shiny, you know.