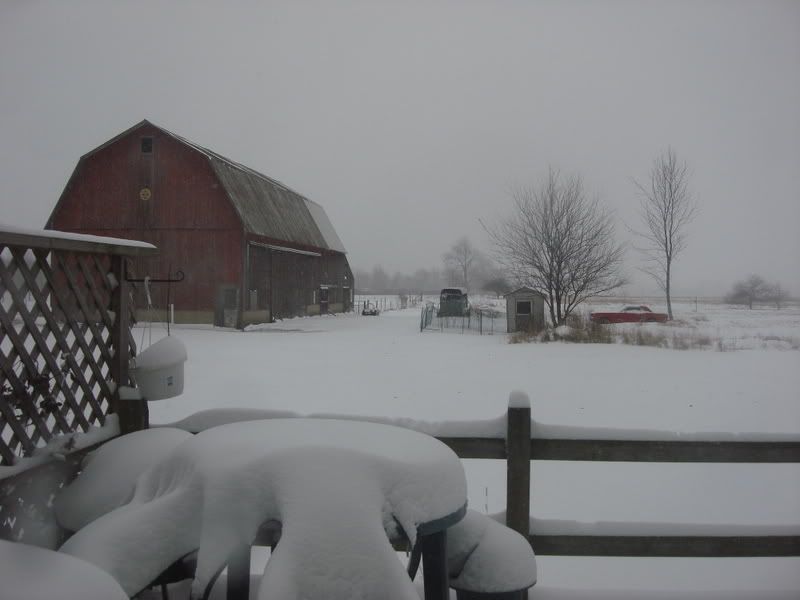 We had our first real snow today.
All the girls, Morgan included, observed the drifts from warm indoor vantage points.
This is Louet Northern Lights, a spaced-dyed wool top in a skinny preparation that is extremely easy to spin. The colorway is Icy Winter.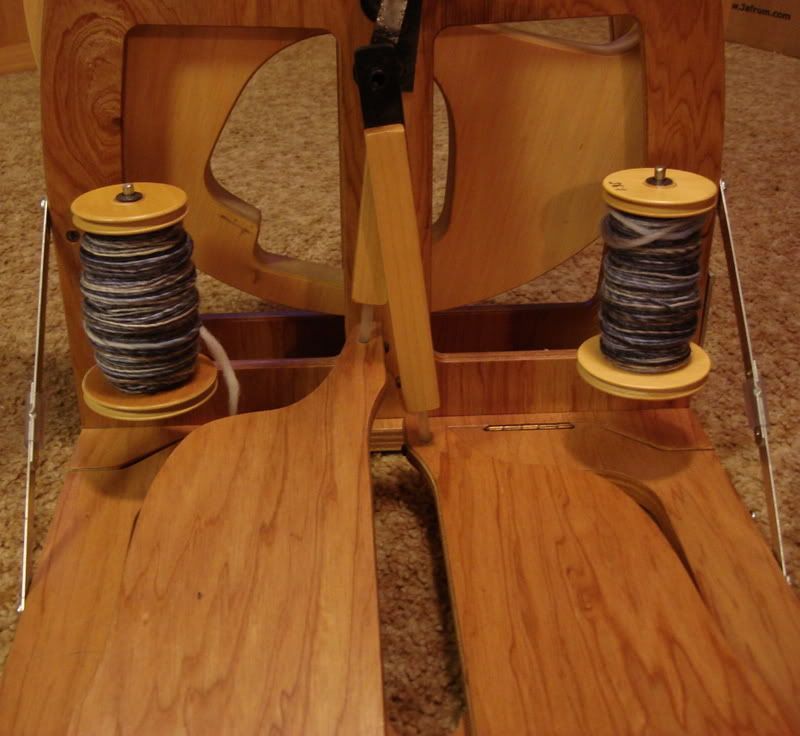 This is my Joy's "Yarn Appreciation Shelf"--from which I've been doing all my plying...
...until I just got this tensioned lazy kate to ply from. Wow, what a difference. I'd never even tried using a kate until Spinning Spider Jenny's plying class; I can't believe how much better it works. I don't think I would've been able to Navaho ply without it.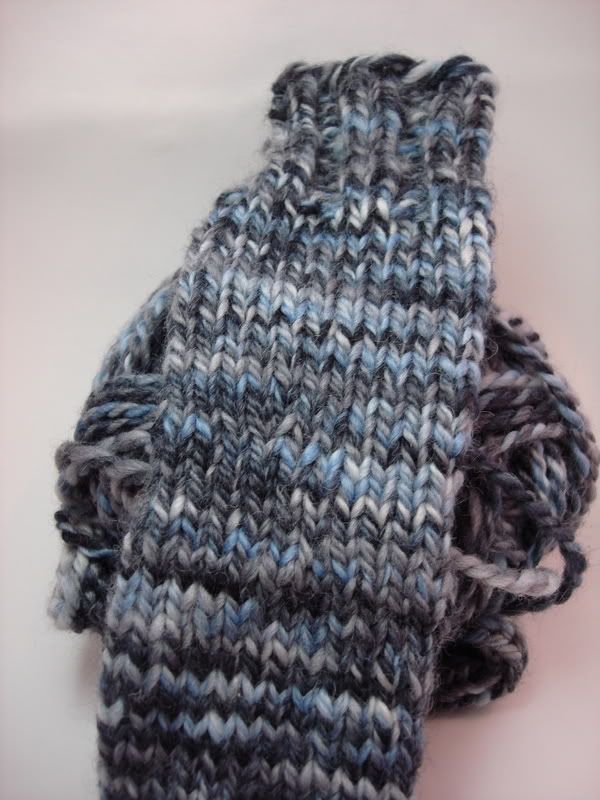 I knitted the spun Icy Winter into wristwarmers.
Chelsea also spun up some Icy Winter...
...so here she (Chelsea) models her new wristwarmers for you.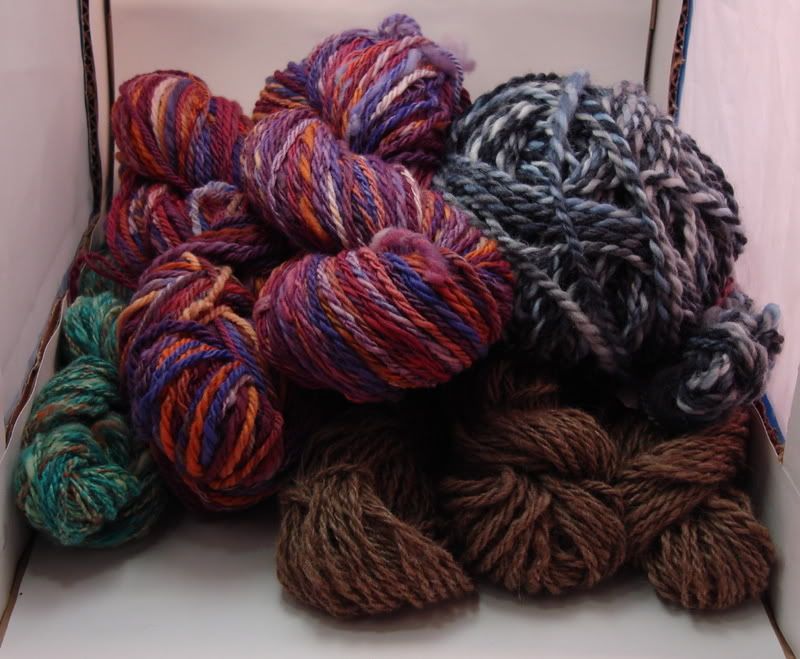 Some of the spinning I've done lately...
...like more Lacey/Switzer/shetland yarn. 60% llama/40% wool. Two skeins are 2-ply, one is 3-ply.
Here's a better picture of the Llannie "espresso" yarn I just spun.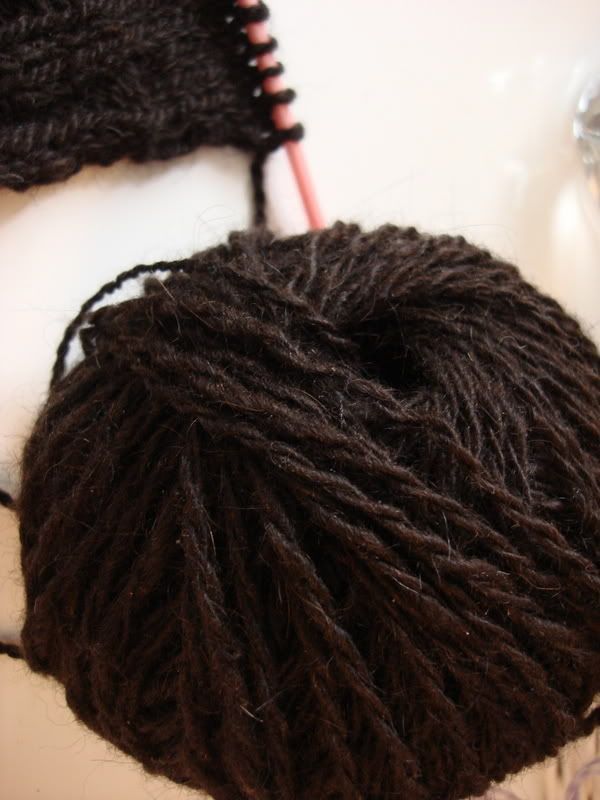 It's for a special Christmas knitting project I started today.
The lavender merino-tencel I'm spinning now. I'm trying to get a fairly bulky yarn, and this is so pretty and lustrous. It's hard to get an even bulky yarn, but I'm getting better at it. I have a holiday project in mind for this yarn, too.

Happy Snow Day everyone!