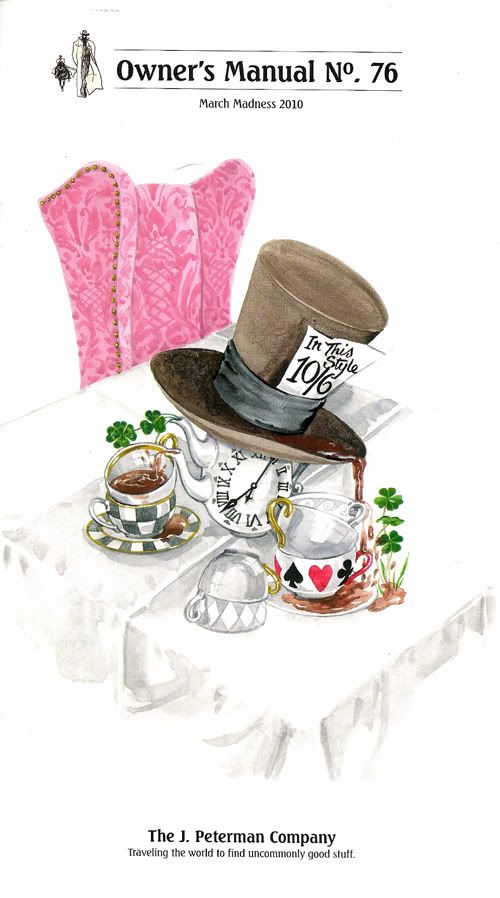 Mr. O'Kitten is a big fan of J. Peterman--both the
J. Peterman-in-real-life catalogue
and J. Peterman-as-Elaine's-boss on Seinfeld. I post
this
for him because it is highly amusing:
"...There's a formula to the Peterman descriptions, and it goes like this: Drop the name of a Noted Person (Hitchcock, Hepburn, Churchill). Drop the name of a romanticized obscure-ish place. (Cannes, Kyoto, Seychelles). Mention an occupation in the arts or sciences (filmmaking; entomology). Be specific when it comes to colors (pink is dusty rose; green is celery; off-white is cream). And lastly: The last digit of prices can NEVER be a five or a zero."
View
the gallery
for scores assigned to ten amazing Peterman selections with their illustrations and absolutely astonishing descriptions. If you thought J. Peterman only existed on Seinfeld, you're in for a treat. If you've never actually
looked
at the
J. Peterman catalogue
...well, hold onto your
Urban Sombrero
.