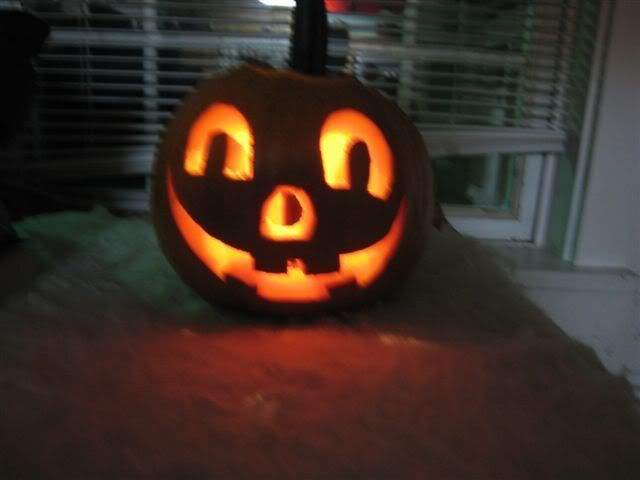 Okay, no one actually smashed them. Some got carved and painted and others were fed to chickens and sheep. (But does anyone else remember when there were several bands all named after varieties of squash?)
Last week my beloved cousin and her 15-year-old daughter were here to visit us and
my grandma
(who, incidentally, will be 90 next month, in case I haven't mentioned it recently). We had a fantastic time, and they are largely responsible for keeping me from the computer (although this week it's the
Spinning Loft
's fault).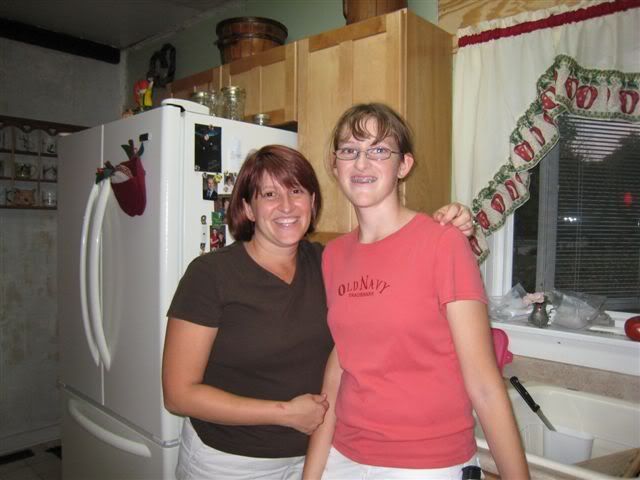 Tonya and Rachel
Here are just a few photos of some of our adventures. I only wish I had taken pictures of all the baking (fresh apple pie, sour cherry pie, potato pie, apple crisp...) and good home-cooking that went on...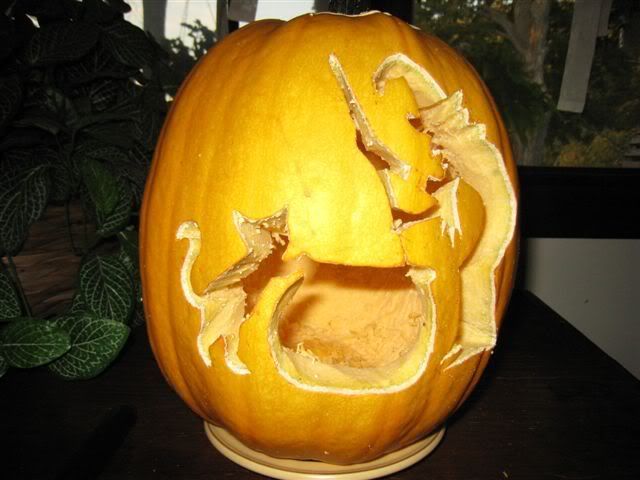 Our pumpkin patch produced a few nice squash this season despite the drought, but I myself didn't participate in the elaborate pumpkin-carving ceremony. (Way too much effort and elbow grease is required, if you ask me.) This is Rachel's work.
Mr. O'Kitten produced Batman.
Then there were the gourds. Dozens and dozens of them. My mom had planted a "variety" of decorative gourds which, to her discouragement and aggravation, not only took over a huge swath of her garden, but all turned out to be yellow. Yep, every single one. Dozens upon dozens of identical yellowy-white gourds. So we began to paint.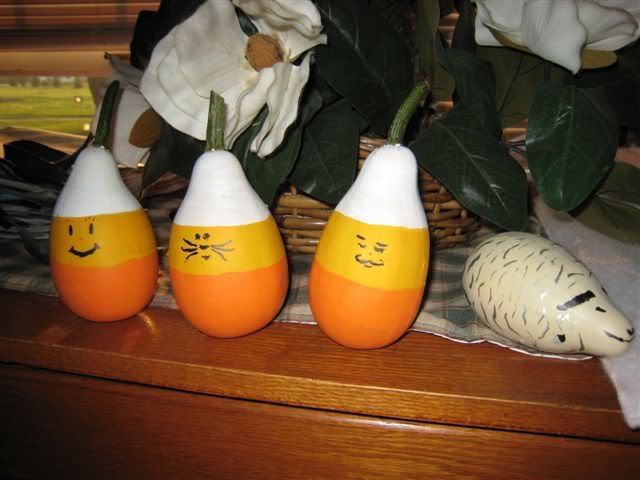 Rachel painted these. The one on the right is Tyr, whom I think she fell in love with. I asked her to take him home, but she thought their backyard in Minneapolis would be too small for a sheep.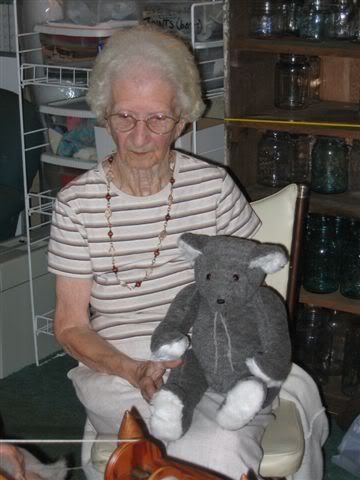 This is my Grandma a little over two years ago. She and my mom made hand-sewn teddy bears. She is endlessly creative. (Not to mention that she's the one who wanted to learn to spin in the first place, so my mom and I took spinning classes with her two years ago.)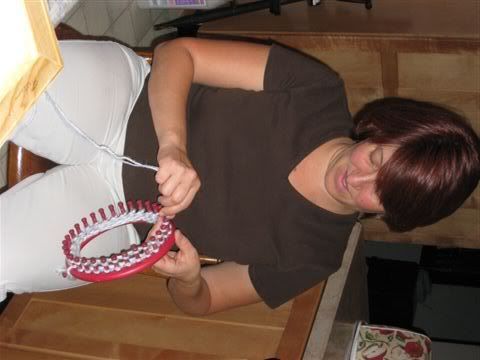 Here's Tonya knitting with some of my handspun merino on the knifty knitter. (She is also very creative--and an amazing cook!)
Tonya and me